---
I2 Localization
---
This is an easy but powerful localization system. That includes all the tools you need to localize and maintain your project with just a few click.
From spreadsheets for translator and developers to work simultaneously, parsing tools to detect and fix errors down to automatic translations. I2 Localization have you covered.
---
Features
---
Compatible with the top UI systems! Localize everything!


---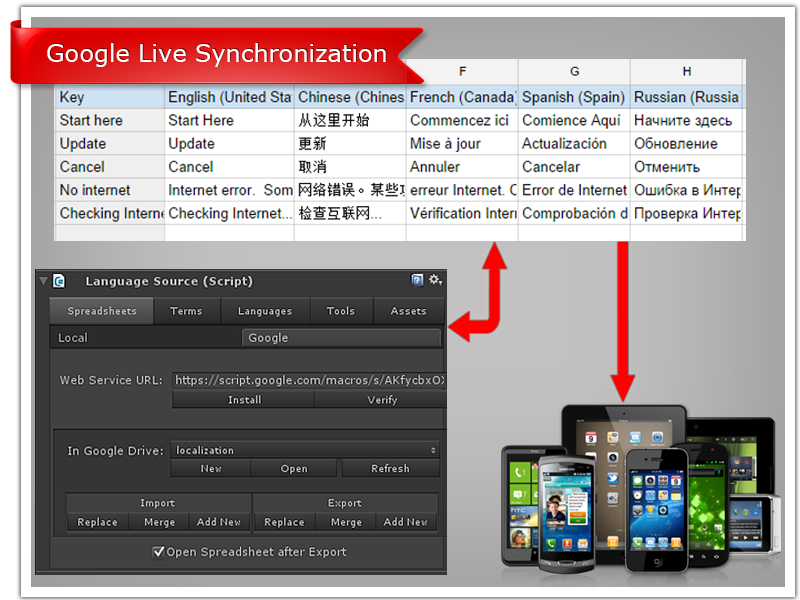 Spreadsheets
Google Spreadsheets and local CSV files can be linked as external sources for easy editing and sharing of translations. With a single click your game will be up to date with the latest changed.
Once your game is deployed, it will still download from the spreadsheets the latest changes and any new language. Allowing you to fix typos and make changes without releasing a new version of the game.
---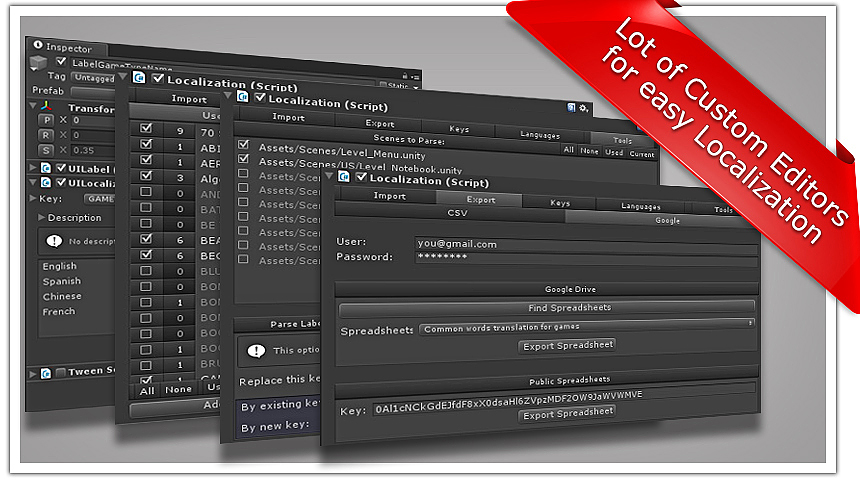 Editors
Right from inside the editor all Terms can be listed and modified. Changing the translations and adding new languages.
There are lot of visual tips for highlighting localization errors and tooltips to explain each feature.

---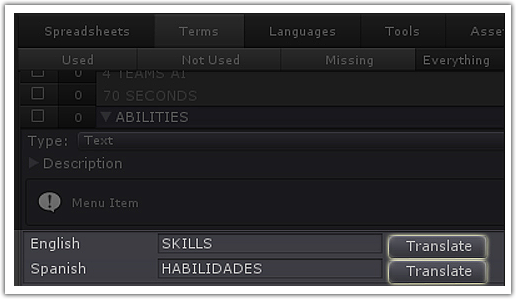 Auto-Translation
 Any term or language can be automatically translated by clicking a single button or by linking the language source with the Google Spreadsheet's translation features.
Using automatic translations you can support any language from the very start and correct it later on.
---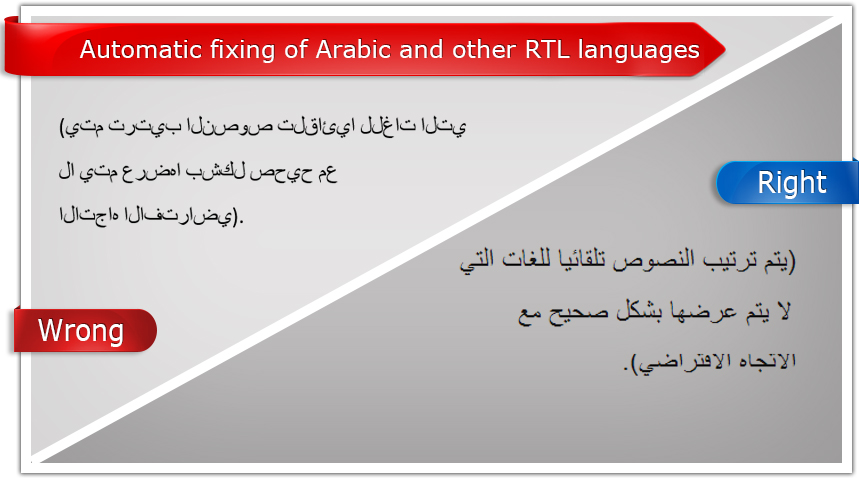 Right to Left
          Automatically fixes the translations to correctly display Right to Left languages.
          This is an automatic process and will happen out-of-the-box for all RTL languages like Arabic, etc.
---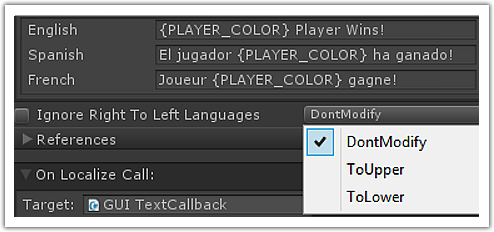 Modifiers
Provides configurable callbacks for correct concatenation and replacements.
That allows concatenation for adding names and values to the translation while following the language rules as the word order changes
based on the language.
Other modifications can include making the text all Capitals, lower case, etc.
---
Compile-Time Checking
The plugin allows you baking your translations into script constants to avoid Typos when accessing the translation on the code.
Also automatically finds any constant string used in the scripts and converts them into localized strings.
---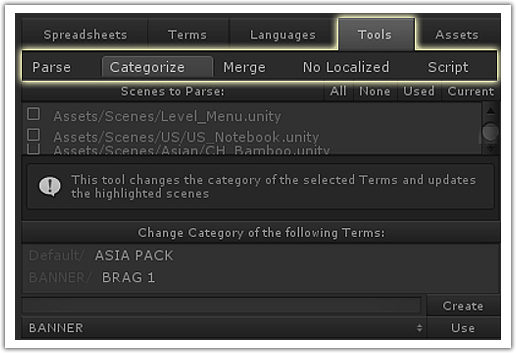 Tools
By using the batching tools, all scenes can be automatically parsed to find how many times a term is used, what objects are missing the
localization data and lot of other useful information to find and fix localization errors.
---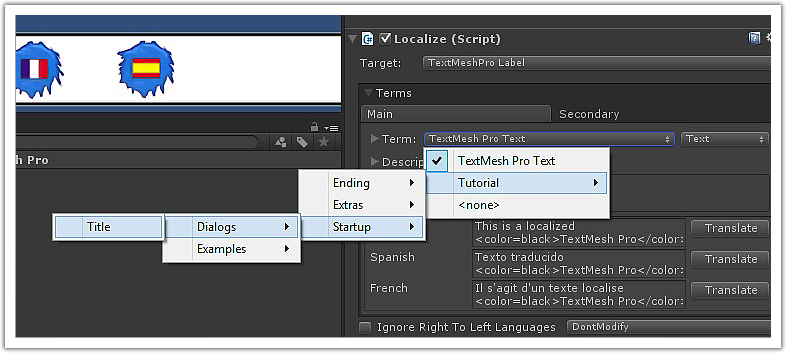 Exploring
          Countless iteration have target making the editor as easy to use as possible.
          By using Terms Categories to group the data and multi-filters to combine the visualized groups, exploring and
          previewing the localization becomes a breeze.

---
  Tutorials
---
How to Change Font per Language
---
  Extras
---